All Reman Units built from start to finish by one Master Builder
All of our reman transfer cases are built BULLDOG TOUGH and have been proudly remanufactured in the USA since 1945! Our units are remanufactured the old fashioned way, one at a time by hand, by one master builder, not on an assembly line. Our people are what make us different. With over 70 years in business no one has more experience remanufacturing transfer cases then us. Our builders are all trained in house, starting out as apprentices and spending years being taught the right way to rebuild units before becoming master builders. When you need a replacement transfer case make sure you buy the right unit, make sure you buy a BULLDOG TOUGH unit!!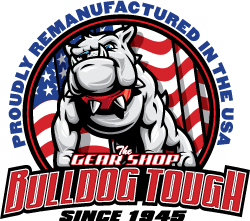 All reman units built from start to finish by one master builder. No assembly lines with inexperienced workers at The Gear Shop!
All reman units built to meet or exceed OEM standards. All of our reman units are built BULLDOG TOUGH!
All reman units are tested for the highest quality & function before being shipped.
All reman units come with an 18 or 36 month unlimited mileage warranty.
We have the largest application coverage in the industry. With hundreds of BULLDOG TOUGH reman units in stock we can get you the transfer case you need at a price you will love!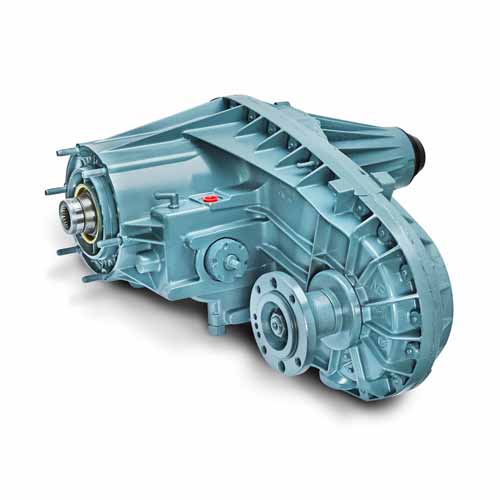 Ready to find your Transfer Case?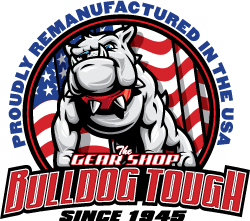 Address & Phone: 1107 Middle River Rd. #19 • Baltimore, MD 21220 • 410-477-GEAR
Hours: M - F : 9am–5pm • Sat & Sun: Closed